Local Contribution Activities
The Nippon Chemi-Con Group values communication with local communities and actively promotes local contribution activities in a spirit of coexistence and coprosperity. We introduce some of those activities below.
Contributing to Community Safety
Chemi-Con Yamagata Corp. has concluded an agreement with Nagai City for use as an evacuation site in case of an emergency.
In the event of natural disasters such as earthquakes or floods, Chemi-Con Yamagata will support local disaster prevention and safety by offering the Nagai Plant gymnasium as a designated emergency evacuation site and designated evacuation site.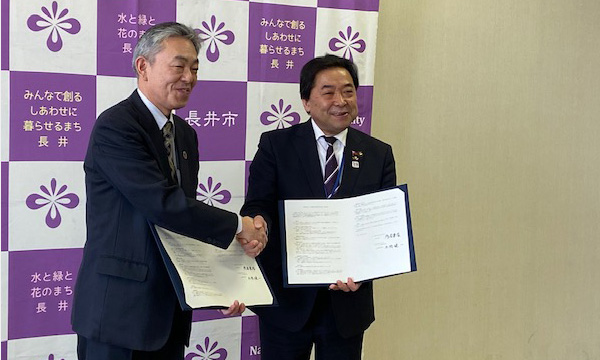 Contributing to Local Industry
The Nippon Chemi-Con Group participates in exhibitions for the purpose of promoting the stimulation of local industry.
Through product development and production, we will contribute to the continued development of local industry.