Global Business
Production and Sales Network Covering Ten Regions Domestically and Abroad
Nippon Chemi-Con has overseas production sites in the United States, South Korea, Taiwan, China, Malaysia, and Indonesia. In close coordination with "mother plants" in Japan, it realizes production at the most suitable location.
We also have 9 sales offices in Japan as well as overseas affiliates in the United States, Germany, South Korea, Taiwan, China, Hong Kong, Thailand, Singapore, Malaysia, and Indonesia to cover each regions' sales activities.
We respond to our clients' needs with our global network of production and sales.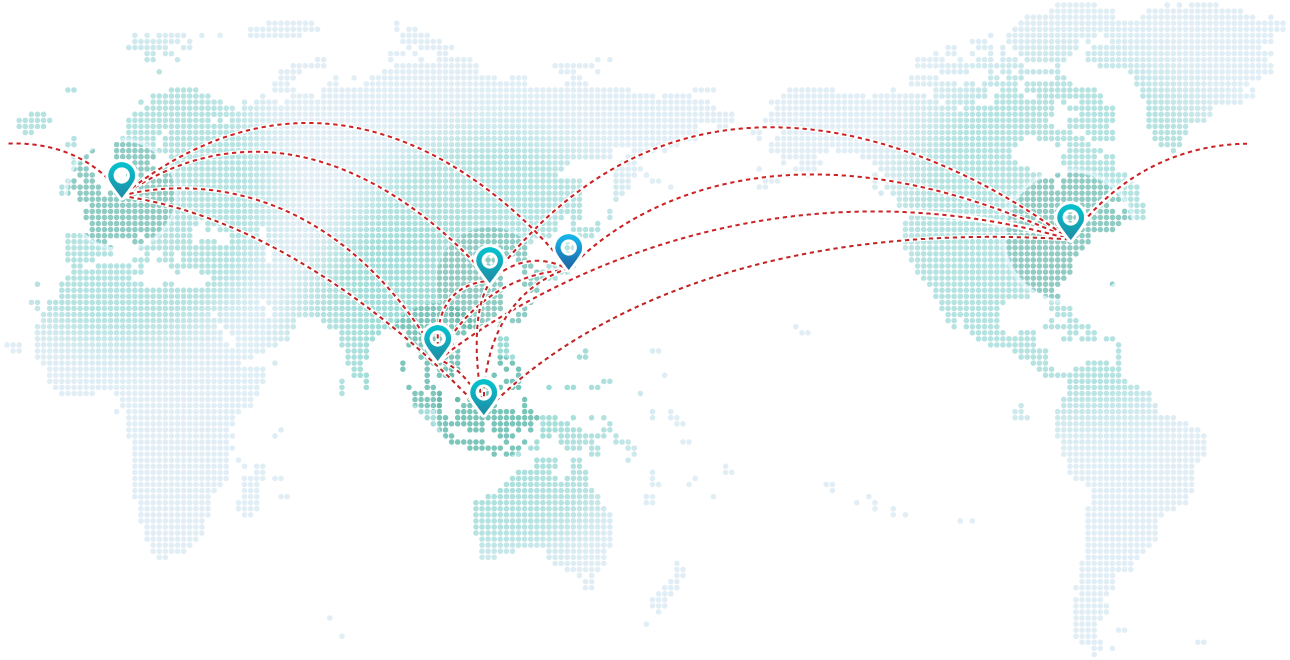 Global Operation to Bring Optimized Business
The market is expanding with the globalization, and asks companies for a quick global response.
By connecting our worldwide production sites and sales offices, Nippon Chemi-Con has built a global operation system that enables us to offer the best proposal to our customers, enriching the SCM system. We manage order information, production information and inventory information on materials and finished products in an integrated way to optimize our businesses.