Core/Reactor Core TM series LPT150905N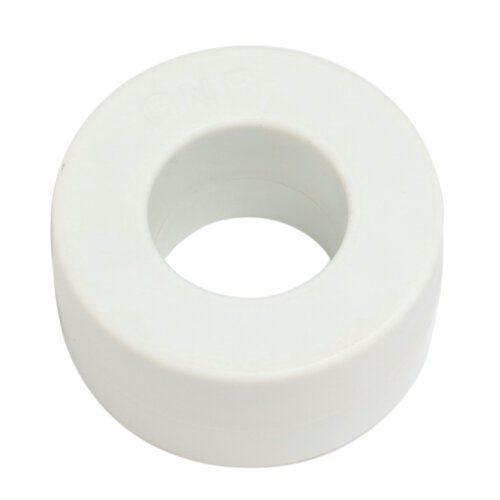 Excellent frequency and temperature characteristics. Core loss significantly reduced, allowing small size and less heat in high frequencies.
Part number
LPT150905N
Status

?

In Production:Product is in mass production.
NRND:Not recommended for new design.
To be Discontinued:We are planning to discontinue production of this item.
Discontinued:Production of this product has stopped.
Under development :Products under development. Listed product specifications are subject to change without prior notice.

In Production
Successor model
-
Discontinued parts number

?

This is a discontinued part number system.
It may be described in safety standards, but please do not use it when ordering.

T150905N
Series
TM
Core material
Amorphous (Non-gap Type)
Core abbreviation
N2
Applicable temperature range
-40 ~ 130 ℃
Storage temperature
-40 ~ 130 ℃
Inductance
- - / - A, - kHz (Reference data)
- - / - A, - kHz (Reference data)
Inductance Tolerance
- % / - %
Rated current
- A
Peak Current
- A
D.C.R.
- mΩmax.
Winding(mmφ - lines)
⌀- Wire: - – Plating material: -
Rated voltage
- V
Inductance Coefficient
0.118μH / 0A, 200kHz
0.063μH / Ampere-Turn A, 200kHz
Rated Current Ampere Turn
100AT
Magnetic Path Length
3.85cm
Cross Sectional Area
0.14cm²
Dimention D1
-mm
Dimention D2
-mm
Dimention W
-mm
Dimention l
-mm
Dimention w
-mm
Dimention h
-mm
Dimention L
-mm
Dimention a
-mm max.
Dimention ⌀D
17.2mm
Dimention ⌀d
7.3mm
Dimention D
-mm
Dimention ⌀ID
-mm
Dimention H
-mm
Dimention W
6.4mm
Dimention P1
-mm
Dimention P2
-mm
Dimention P3
-mm
Dimention P4
-mm
Dimention P5
-mm
Dimention h1
-
Dimention h2
-
Standard mounting direction
-
Case type parts number

?

Both coating types (no case) and case types can be used.
Case types are recommended when the coils are used in a high-voltage circuit.
Please order case types with this parts number.

-
Insulation
Type B
Flame resistance
UL94-0
Reference weight

?

This is a representing value calculated from a standard material composition.
Note that the reference weights are not considered as guaranteed value.

5 g
Minimum order quantity

?

This is the packing quantity for standard packing specifications.

1000 pcs/Box
Shelf life/MSL
- months
RoHS Compliant

?

10 Restricted Substances
2011/65/EU and (EU) 2015/863

Capable
AEC-Q200

?

Please refer to AEC-Q 200 for details.

-
Standard Mounting Direction
Zoom
| Mounting Direction | No pedestal | Pedestal without pins | Pedestal with pins |
| --- | --- | --- | --- |
| Vertical | N/A | N/A | N/A |
| Horizontal | N/A | N/A | N/A |
Even if it is not applicable (N/A), it may be applicable depending on the conditions. Please contact us.
Dimention [mm]
Part numbering system
Characteristics data
Inductance vs. Frequency Characteristics

Core Loss Characteristics

D.C. Bias Characteristics AL vs. AT

Inductance/Core Loss vs. Temperature Dependance