[Inductor] FW Series | High Performance, Small Size, and Light Weight
Sep. 09, 2021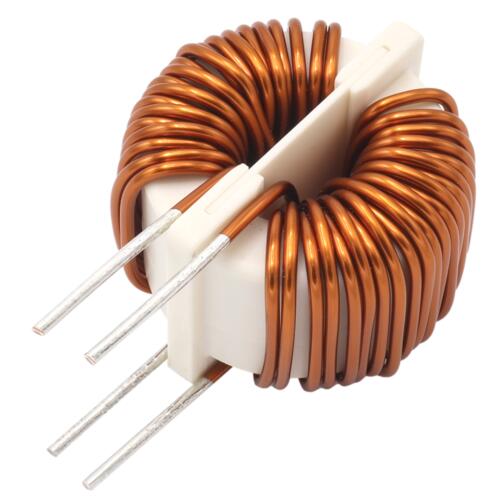 The FW Series can be used for input/output noise filters and DC line noise filters.
Compared to the conventional "FL-V series", the magnetic permeability at 10kHz has improved by approximately 150%, while maintaining a high performance at 100kHz.
By reducing size, weight, and especially noise, the FW will upgrade your entire device.
Features
Series

FW

Inductance

3.5 to 38 mH, 10kHz
1.0 to 11.5 mH, 100kHz

Flammability and Insulation Type

UL94V-0, Type B (130℃)

Rated Voltage

250 to 700 V

Rated Current

7 to 50 A

AEC-Q200

Compliant*1
*1 Some specifications are subject to change without notice. Please
Contact Us
for details.
Recommended Application
Switching Power Supplies
Inverter Equipment
Automotive Equipment





Position of the Series
The FW Series have achieved high performance, small size and light weight by developing the world's finest high-magnetic permeability material.
●Comparison with Ferrite (Reference)
We also recommend replacing nanocrystalline coils used in your devices, since the FW Series share the benefits of both conventional series "FL" and "FL-V".
Additionally, the impedance at 150kHz to 1MHz has improved.
●Comparison with Other Series (Reference)
Key Technologies and Advantages
Countermeasure against heat
Since the curie temperature (magnetic transition temperature) is at 570℃, the inductor's characteristics are maintained even in high-temperature environments such as automotive applications.

Continuous operation 24 hours
Advantages such as low resistance and low heat generation allow this item to be used in power sources for medical equipment, communication base stations, and industrial machines.

Space-saving
The high-magnetic permeability material reduces the volume of the core and the number of copper wire turns. This contributes to reducing the size and weight of the entire set.
The contents on this page are subject to change without notice.