[Al-cap] MHU series that realized longer lifetime and high vibration resistance. AEC-Q200 compliant.
Oct. 16, 2021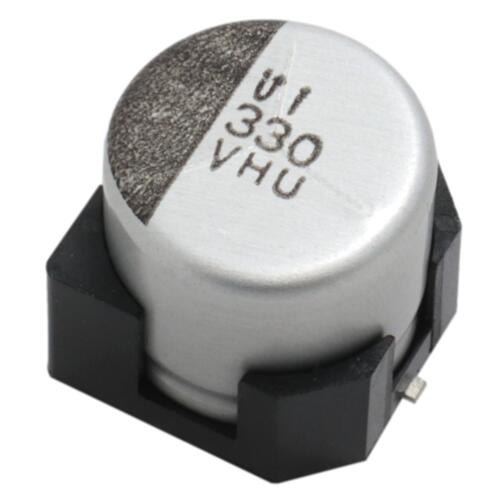 Car sharing is a major factor in the MaaS (Mobility as a Service) .
With car sharing become widely used, we are expecting the car will be using under more severe environments in the future.
In addition, Infrastructure such as 5G base station is also required longer lifetime in high temperature.
Nippon Chemi-Con has developed aluminum electrolytic capacitor SMD type with new generation platform in order to achieve endurance for severe conditions.

Features
Series
MHU

Endurance

125℃ 5,000hrs

Voltage

35Vdc

Capacitance

330µF

Size

⌀10×10L

Vibration

40G (10~2kHz X,Y,Z each 2hrs)
*with vibration resistance structure

AEC-Q200

Compliant

Recommended Application
・Automotive ECUs
・Power supply for infrastructure
・Others, for High temperature / Longer life / high vibration.
Position of this series.
The MHU series has achieved longer life and higher vibration resistance without loss of electrical characteristics.
Voltage: 35Vdc
Size: ⌀10×10L

MVH Series

MHL Series

MHU

Series

Capacitance

220µF
330µF
330µF

Endurance (105℃DC)

2,00hrs
4,000hrs
5,000hrs

Rated Ripple Current (100kHz)

296mA r.m.s.
440mA r.m.s.
330mA r.m.s.
Vibration
(With vibration resistance structure)
30G
30G
40G
Comparison by capacitance change (Endurance @ 125℃
Comparison by Guaranteed Vibration resistance
Comparison by soldering condition
Series
Size(mm)
Voltage
(Vdc)
Time maintained
Peak Temp.
Reflow Number
Over 217℃
Over 230℃
MHU
⌀10×10L
35
Within 90 sec.
Within 60 sec.
260℃
1-cycle only
Within 60 sec.
Within 30 sec.
245℃
2-cycles allowed
Conventional
⌀10×10L
6.3〜50
Within 60 sec.
Within 30 sec.
245℃
2-cycles allowed

Key Technologies and Advanta

ge
Sealing by Resin

*1
Evaporation of electrolyte is a main degradation factor of aluminum electrolytic capacitors,
The electrolyte evaporation can be suppressed by new sealing method using rubber and resin.


*1: Patent Pending.



New structure
Realized innovative high vibration resistance with using vibration resistance base plate and sealing by rubber and resin.

---
For High ripple current requirements (HXU series)
Other than the MHU series, Nippon Chemi-Con has developed other product using this technology.
HXU series is one of the products which realized low ESR and high ripple current as well as long life and high vibration resistance by taking advantage of Conductive polymer hybrid Aluminum electrolytic capacitors .This series can be meet requirement such as high ripple currents and low ESR from 12V/48V integrated inverter.
Feature HXU series (under development)
| | |
| --- | --- |
| Series | HXU |
| Endurance | 125℃/135℃ 8,000hrs (With ripple current) |
| Voltage | 25〜63Vdc |
| Capacitance | 82µF〜330µF |
| Size | ⌀10×10L |
| Vibration | 40G (10~2kHz X,Y,Z 2hour each) |
| AEC-Q200 | Compliant |
*HXU Series is under development.
 Product specifications in this HXU series are subject to change without notice.
 Request our product specifications before purchase and/or use.