Developed the NCM-CES Series Connection Kit for Microcomputers
Oct. 27, 2023
Press Release

Nippon Chemi-Con Corporation
October 10, 2023
Nippon Chemi-Con is pleased to announce that we will offer a connection kit that is indispensable to using Nippon Chemi-Con camera modules with the single board computers (SBC). SBC are microcomputers found in the industrial equipment installed in smart factories (SF) and advanced driver assistance systems (ADAS).

Through marketing activities, there has been an increase in demand among customers seeking to connect various SBC to our camera modules in order quickly to establish minimum viable products (MVP).
In response to this need, we launched the NCM-CES series, a kit for converting the camera module interfaces (MIPI-CS12, MIPI A-PHY, etc.) used in industrial equipment and vehicle electronics to suit various SBC.
This kit will help reduce customer development time, and we are confident that it will play a role in the rapid resolution of social issues.

NCM-CES series
As shown in the figure to the right, the NCM-CES series is comprised of three elements: A conversion board, a driver, and a software development kit (SDK).

We released two series, a 2D version for conventional camera modules and a 3D version for distance measurement modules.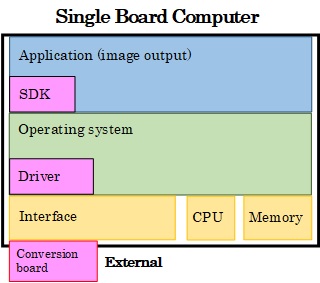 Samples and Mass Production
Samples: December 2023
Production will be conducted at the Nagaoka Plant of Chemi-Con Device Corp. (our 100% subsidiary), located in Nagaoka City, Niigata Prefecture.
A mass production schedule and other details will be decided at a later date based on future market trends.
Product appearance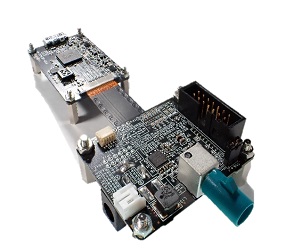 CES-2D-25A-APY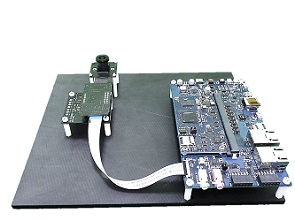 CES-2D-25A-RZG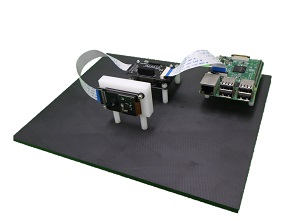 CES-3D-08A-RSP