Structure of Screw terminal type DLCAP™
The basic structure of Screw terminal type DLCAP™ consists of a layer of activated carbon deposited on aluminum foil and rolled into a cylinder. [Fig. 1]
Employing activated carbon with a large specific surface area for the electrodes, and applying our high-density electrode production technology, allows us to achieve both high capacity and low resistance. This results in superior electrodes with electrical properties that surpass batteries.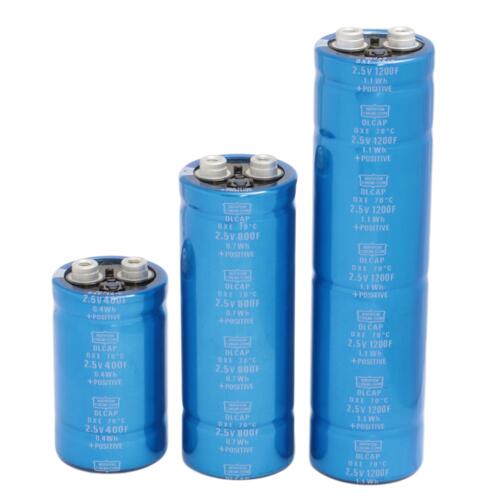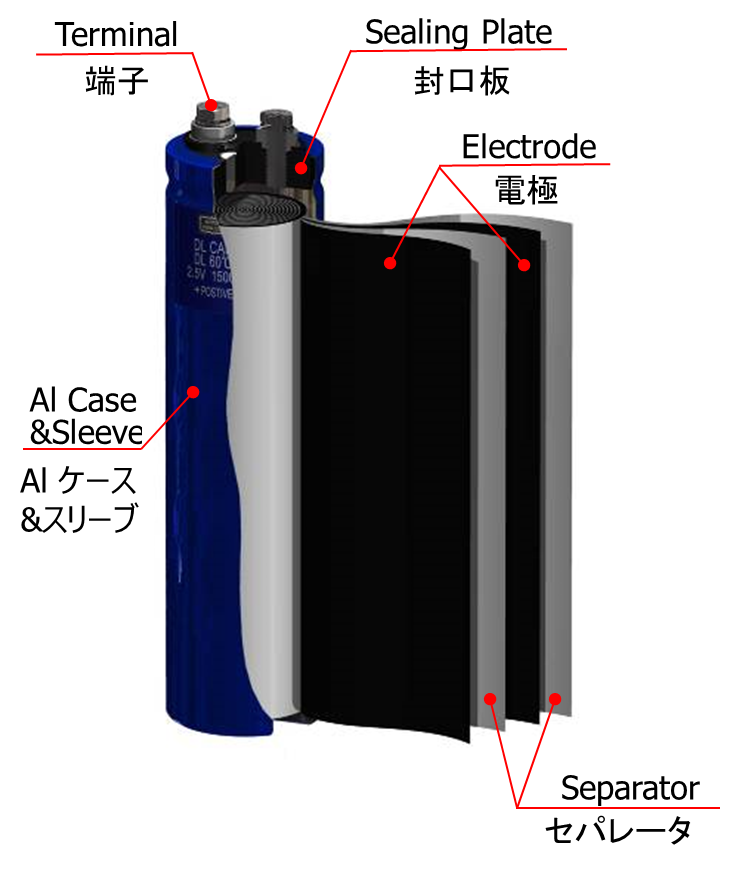 [Image] Exterior photo of screw terminal type DLCAP™   
[Fig. 1] Internal structure of screw terminal type DLCAP™
Tags
If you have any questions or inquiries that do not apply to the above, please contact us at the following address.