What are Supercapacitors?
Supercapacitors are electrical energy storage devices which are capable of charging and discharging large electrical currents and exhibit superior charge/discharge cycle life compared to secondary batteries.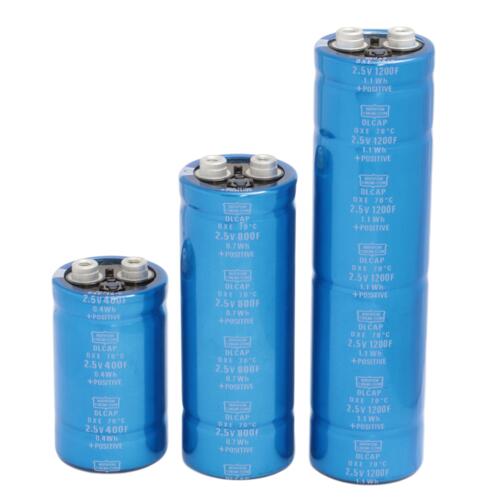 [Image] Supercapacitors DXE series
In recent years, energy challenges (reducing oil use, electricity consumption, and CO2 emissions, and effectively utilizing new energy sources) are being seen as increasingly important. And this has led to consideration of new applications for supercapacitors. This has also accelerated consideration into equipping electric vehicles (xEV) with supercapacitors in order to more efficiently utilize energy.
We are actively commercializing products with the goal of energy conservation and low environmental impact. And supercapacitors are our leading environmentally friendly products among them. We meet customer needs by providing products (DLCAP™) which cover a wide range of capacities from tens to thousands of farads.
Tags
If you have any questions or inquiries that do not apply to the above, please contact us at the following address.